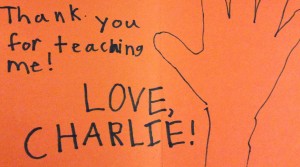 Friends,
I trust my children's education to the teachers of our district and I'm proud to have earned the trust of teachers in this election.
Teachers know that I believe anyone who is going to make decisions on behalf of the district must have a comprehensive understanding of how our classrooms function. That is why I have visited every single one of our district campuses over the last few weeks. That is why it is important to have someone like me who has managed multi-million dollar budgets and understands how our district's budget works.
Teachers know that my belief in public education isn't newly found. I've trusted each of my kids to San Marcos public school from their first day of kindergarten.
Teachers know that I have the professional experience and leadership skills necessary to lead our district to even better days.
Teachers know that I'm not a political insider who hopes to use the board as a stepping-stone. Teachers know that I am a mother who cares deeply about my family, this community, our schools, and all of the children in our district.
Teachers know that I have the time and the willingness to do the hard work that must be done by the board so that teachers can do the job they are trained and hired to do—focus on the individual education of every child.
Teachers know that by working together we can make real changes in our district.
We need a board of trustees that believes in our teachers and keeps its focus where it belongs—on giving our kids the education they require to succeed.
Early voting continues TODAY until 5:00 PM at the Hays County Government Center on Stagecoach and Election Day is SATURDAY, May 9, 7 AM – 7 PM. I'm asking for your vote in this critical school board election and I appreciate your support. Thank you.
–Anne